LGBTQ Tourism Marketing Summary 2019
HOME | Blog | LGBTQ Tourism Marketing Summary 2019

This summer, we've had the opportunity to work on some incredible LGBTQ tourism-focused campaigns, utilizing the full range of our capabilities, from hyper-targeting LGBTQ travelers living in specific parts of the world and wishing to travel to our client's destinations, to influencer and #ILoveGay marketing programs, leveraging strong content and the power of social media to spread our client's messages far and wide while still targeting LGBTQ travelers.


Seattle
Starting with Seattle, we launched an #ILoveGay network campaign that helped keep key Seattle LGBTQ and LGBTQ-friendly businesses front and center with LGBTQ travelers to Seattle. We utilized their content, which included features of openly gay staff such as Executive Chef Derek of the Thompson Hotel. We were able to leverage these staff's following on social media to help amplify this campaign message even more.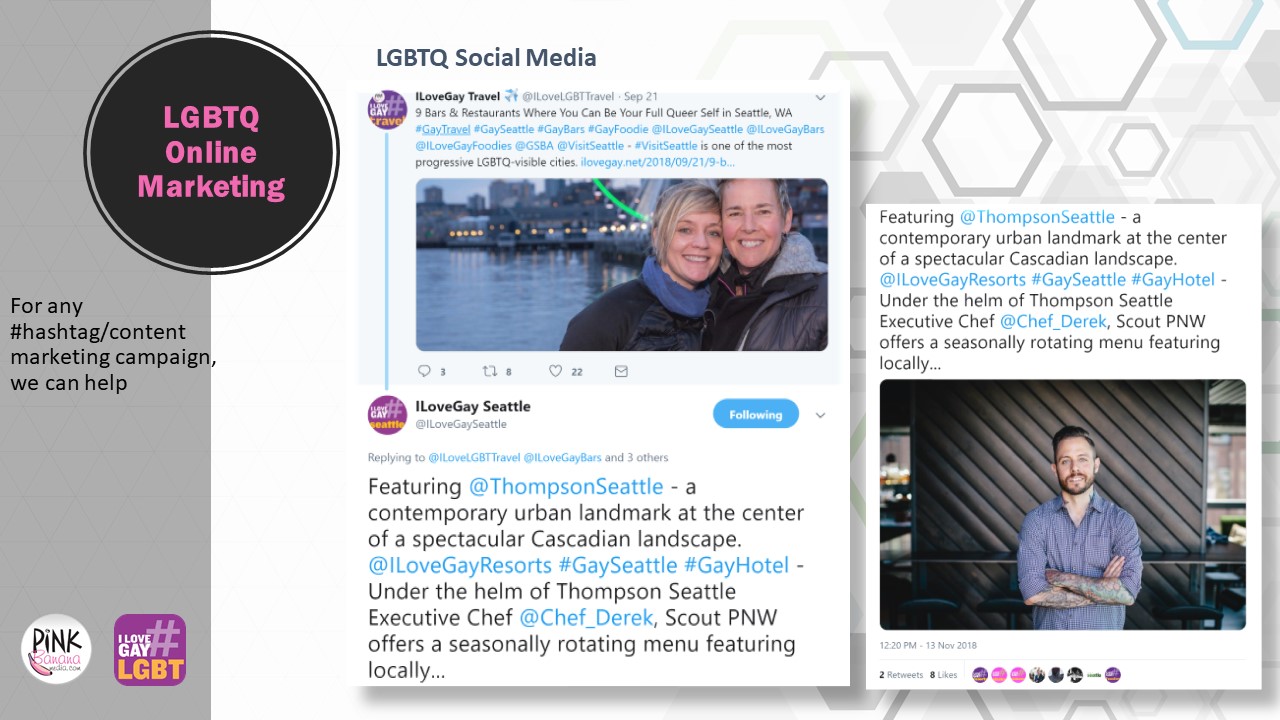 Spain
We had the pleasure of working the Spain Tourism again this year, with an emphasis on content marketing and social media outreach. We monitored the Internet for articles, videos and blog posts with an LGBTQ angle to them. We also monitored social media, ensuring Spain Tourism was part of these LGBTQ social media conversations as well, including them with @VisitGaySpain, @ILoveGaySpain, @ILoveGayMadrid and @ILoveGayBCN, @ILoveLGBTTravel and more.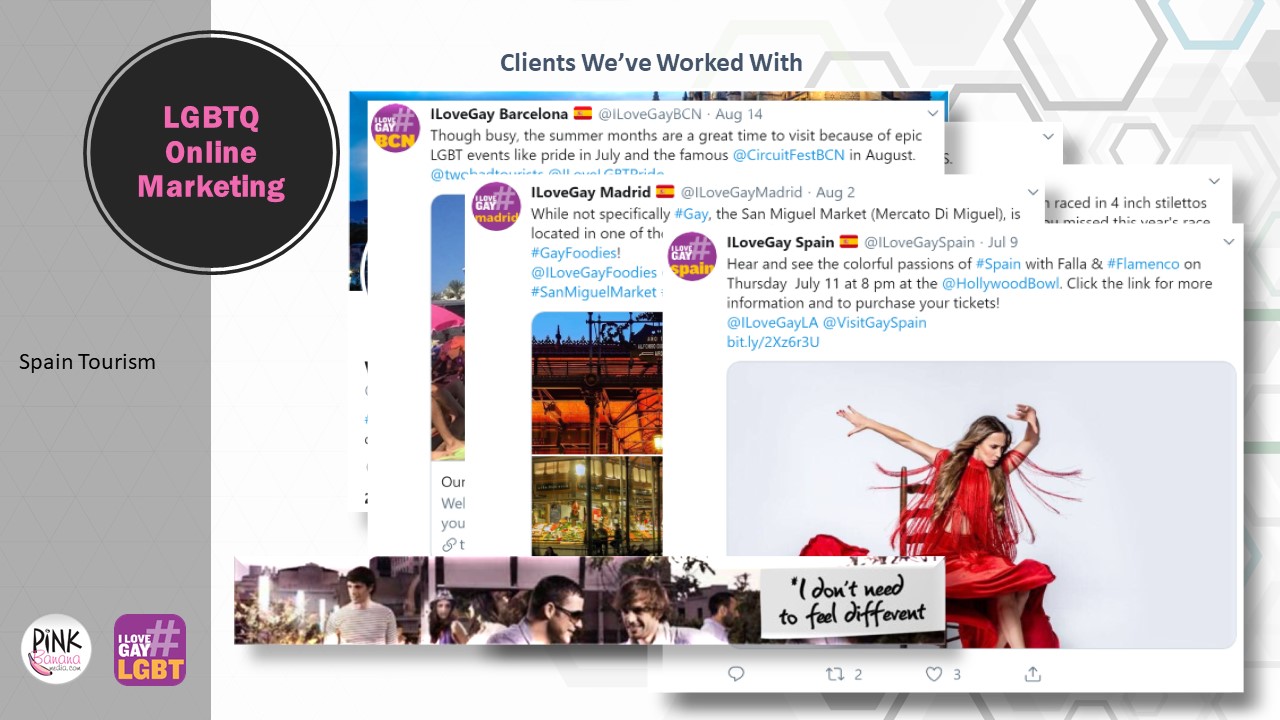 VACAYA
Lastly, we had the incredible opportunity to work with the team at VACAYA and their inaugural LGBTQ cruise out of New York, with stops in Canada, Maine and Provincetown! Our main focus was in vetting and putting a team of LGBTQ travel influencers together for this cruise, whereby this group was able to promote the cruise before, during and after the cruise, with the "after" part geared towards promoting upcoming VACAYA cruises in 2020 and beyond.
To get a sense of the content these influencers created, as well as how their social media performed, take a look at the video below. The campaign garnered several million LGBTQ social media impressions, as well as hundreds of thousands of video views and an engagement rate on some social media platforms as high as 20%!
---
Are you interested in being a part of these LGBTQ conversations? We work with any budgets (starting at $500 per month)... call us at (323) 963-3653 or contact us here to get started.
To view a variety of LGBTQ tourism-themed case studies, take a look at some of the client work presented here. Also, take a look at more detailed information on our LGBTQ Destination Marketing Strategy found here.
---
#ILoveGay Twitter 360° Network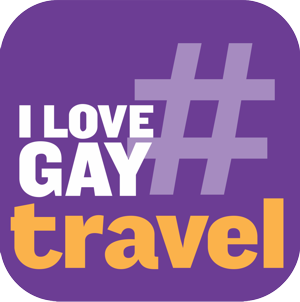 Do you have a product or service that you'd like to promote to those in the LGBTQ community online? Let us help you spread the word and increase your organization's online visibility at the same time! Using our #ILoveGay Twitter 360° Network, we're able to bring your message to one of the strongest LGBTQ audiences online today, broadcasting your message via our primary Twitter profile in your niche market, such as @ILoveGayTheatre or @ILoveGaySports. We will also broadcast your message based upon WHERE your business may be focused on at the moment, such as @ILoveGayNYC, @ILoveGayLA or @ILoveGayLondon.
For a little Twitter 101, take a look at this article, as well as our welcome article here.

More In-Depth Info
---
Supporting Information